MPP Synergy is a boutique consultancy firm working with a network of independent consultants to provide flexible, tailor-made consulting and management services to corporate clients.
Meet OLIVIER PICCOLIN , founder of MPP Synergy –
a seasoned senior Executive with 20+ years of experience in Business management in Asia and globally.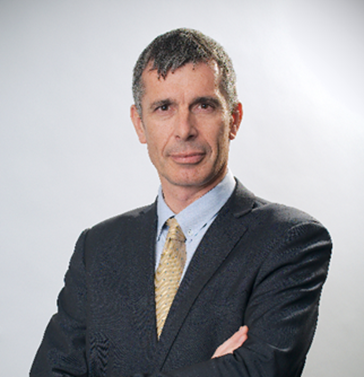 Olivier Piccolin has served in several executive positions over the past 20 years. He has a proven track record of building highly competent, motivated teams and delivering growth & profit. He has developed a strong expertise in building partnerships, driving post-merger integrations, anticipating business disruptions, leveraging innovation and implementing impactful commercial strategies. He has also served as Director on 25+ Boards of Directors, protecting shareholder value, compliance and financial performance.

Olivier Piccolin has in depth-knowledge of the following industries: Lighting | Home Automation, Internet Of Things (IoT), Smart Homes | Building Industry, Project Business for residential & commercial building | Automotive
Olivier's main priority is to develop strategies based on deep understanding of end users' needs and aspirations, and on a pragmatic, realistic approach. There is no winning strategy without building sustainable competitive advantages, based on compelling value propositions. In an increasingly challenging and fast changing environment, it is crucial to anticipate the disruptive threats and change them into opportunities, which generally requires to transform business models and organizations. Most importantly, even the best strategy requires an impeccable and consistent implementation to be successful.
 
Olivier was for 7 years Managing Director for Asia and the Americas for Somfy Group, global leader of motorization for windows and blinds, and a specialist in Home and Building automation. Before joining Somfy, he served during 25 years in Philips, where his last position was President for Philips Lighting Asia & South America, from 2008 until 2012. He joined the Consumer Electronics division in 1989, as Project Leader for the Car Systems Group. He moved in 1994 to Philips Components as Sales Group Manager. From 1996 onwards, he was part of the Lighting division, first as Global Marketing Manager for Automotive Signaling, before transferring to Hong Kong to oversee the Automotive business unit in Asia. From 2005 to 2009 he was based in Shanghai, first leading the Business Unit Luminaires Asia, then as head of Lighting Greater China. Since January 2020, Olivier is an independent consultant.
Olivier Piccolin, born in France, is a graduate of Ecole Polytechnique, Paris, and of Ecole Nationale des Ponts et Chaussees. He also attended trainings at INSEAD, Essec Business School, Kellogg University and University of Michigan.
Olivier has been working in Asia for the past 20 years. He has been based in Shanghai, Singapore and currently in Hong Kong.